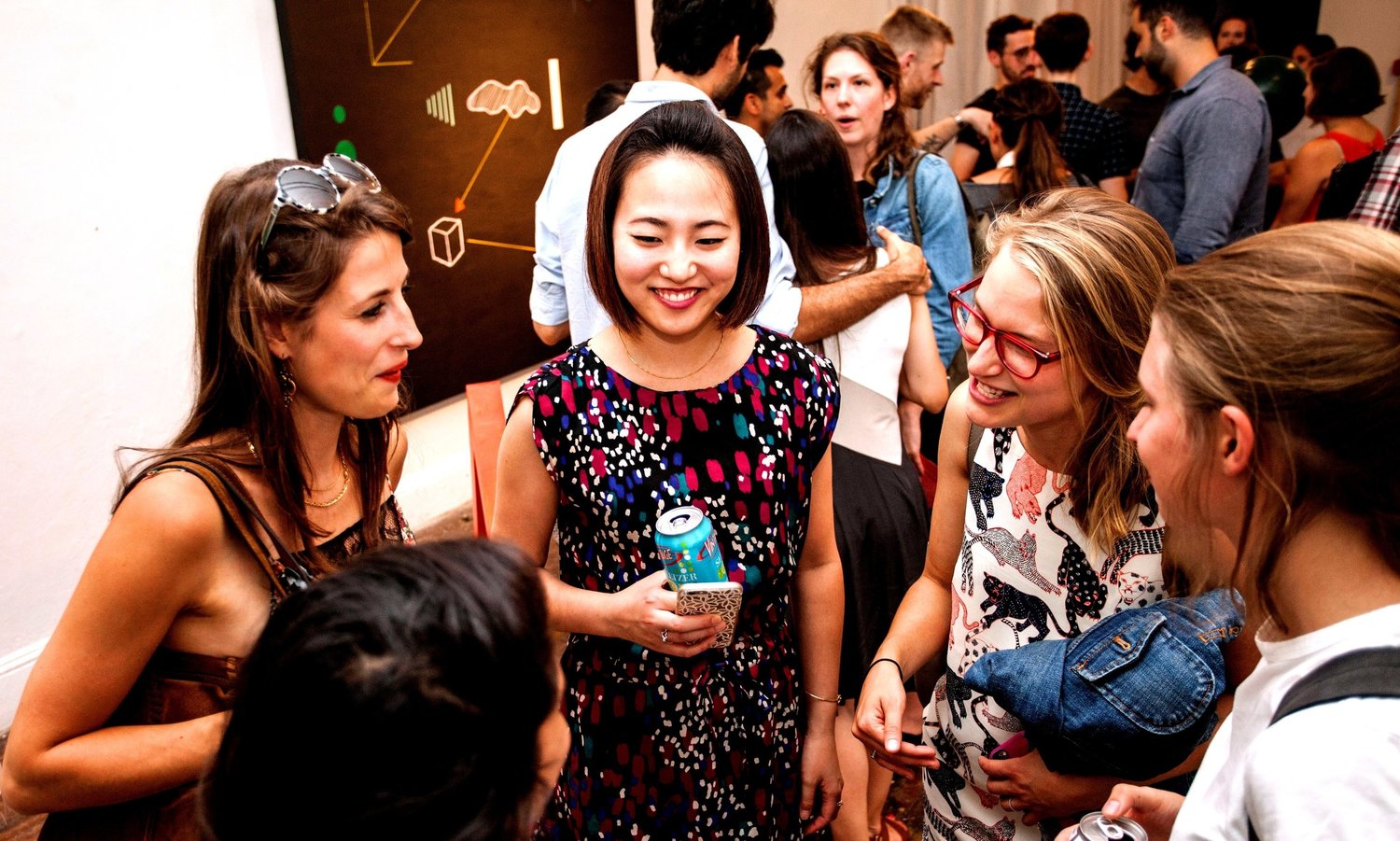 —————————————————————————————————————————————————————
The Incubation Series was named a 2020-21 grantee by The Sachs Program for Arts Innovation.
The Incubation Series was named a 2017-18 grantee by The Sachs Program for Arts Innovation. The grant awards were announced at The Sach Program's public debut event, featuring filmmaker and artist John Waters, on April 24, 2018.
—————————————————————————————————————————————————————
The Incubation Series is student-led initiative that aims to foster new ways of making, exhibiting, and seeing art.
A collaboration between students in the Fine Arts and History of Art graduate programs at the University of Pennsylvania, the organization is unique in the region and among peer institutions. Each academic year, the Incubation Series team produces several exhibitions throughout Philadelphia's thriving art scene, allowing participants to build gallery relationships, engage with peers outside of campus, and test innovative exhibition strategies.

Founded by Keenan Bennett, Haely Chang, Kirsten Gill and Hilary R. Whitham in 2015, the project affords an opportunity to graduate students in both departments to show their work or curate exhibitions in a professional context. Each show features artwork by Penn MFA students that has been curated by a student in the History of Art Department, and incorporates a variety of public programs ranging from performances to artist and curator conversations.
Visit The Incubation Series website at www.theincubationseries.com
Email The Incubations Series at theincubationseries@gmail.com
Follow The Incubation Series on Instagram @theincubationseries
Recent Press: Title Magazine 2019