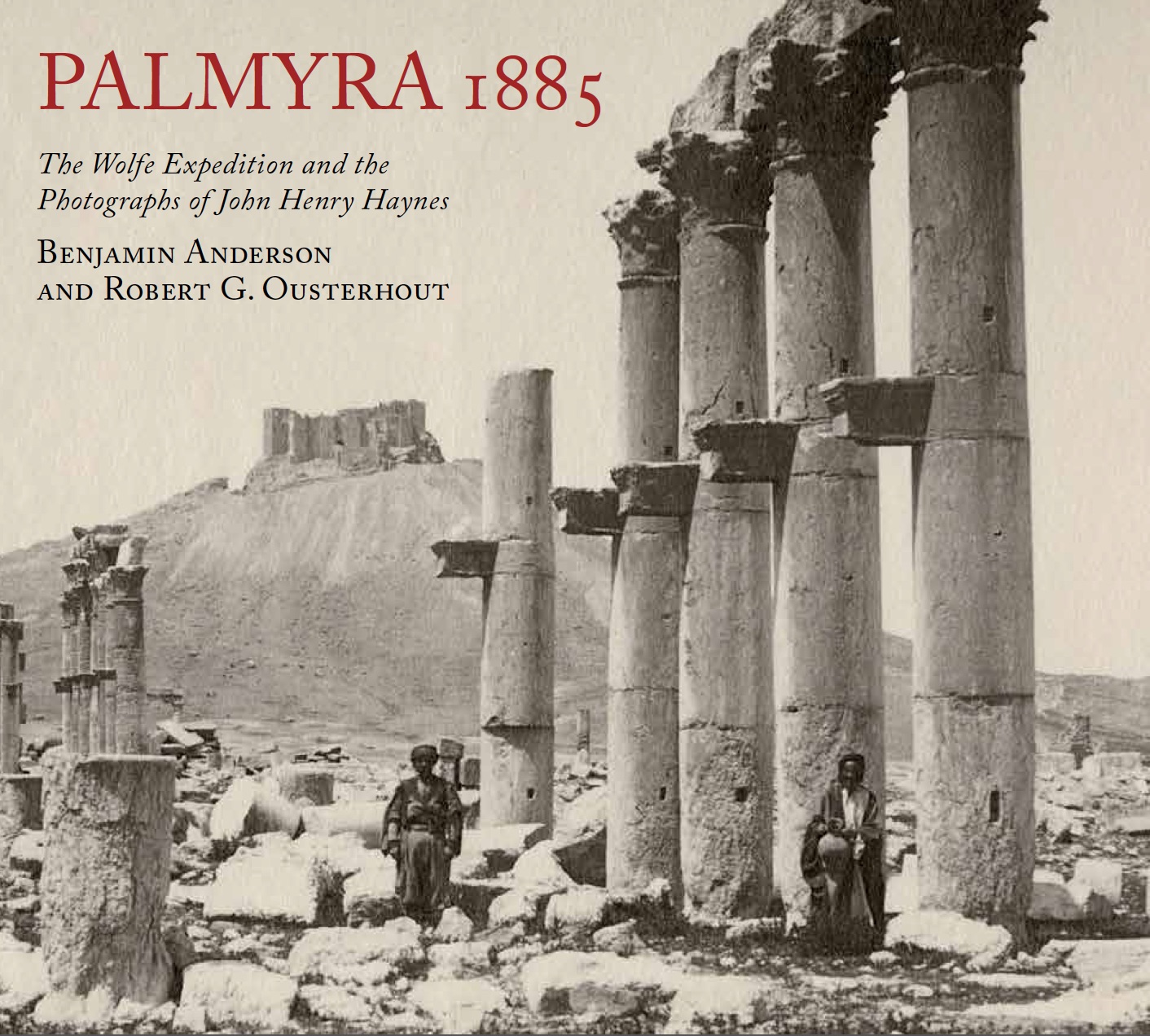 The new Cornucopia book, published in October 2016, is a sequel to Robert G. Ousterhout's landmark study on the photographer John Henry Haynes in 2011, which is also now reprinted in a new edition with additional unpublished photographs. Lavishly illustrated with 85 colour plates, including some 80 images that have never before been published, this extraordinary portrait of Palmyra is introduced by Ousterhout and Benjamin Anderson of Cornell University (pictured left). The two other photoghraphs here show the Temple of Baalshamin, where Haynes and his friends camped, and one of the many panormas he took capturing the scale of this magnificent Roman desert city (both courtesy of Cornell University Library). On the cover is a view of the Greet Colonnade.

Home to the legendary Queen Zenobia, the Syrian oasis of Palmyra – known as 'the Pearl of the Desert' – was one of the most important cultural centres of the ancient world. A key stop on the Silk Road, it was a vital link between the East and the West, and a prize fought over by successive conquering armies.

European adventurers began exploring Palmyra's priceless Roman ruins in the 17th century, but it wasn't until the advent of photography in the 19th century that the public became aware of its scale and majesty. In 1885, the sight of Palmyra astounded members of the Wolfe Expedition as they journeyed home from Mesopotamia. The group's photographer, John Henry Haynes, documented the monumental temples, tombs and colonnades in more than a hundred invaluable images.

Since then, Haynes and his work have largely been forgotten, and the forces of the self-styled Islamic State have destroyed the key monuments of this world-renowned site, including the glorious Temple of Bel. Haynes's images of Palmyra – published here for the first time – are all the more poignant.

PALMYRA 1885, by Benjamin Anderson and Robert G. Ousterhout, is the first published record of the five fruitful days that Haynes spent in Syria's ancient desert city.

READERS' COMMENTS
'[Palmyra 1885] nearly made me weep – for the stamina of those older archaeologists (even if they were young people) – for the beauty of the site, for the grandeur of the ancient city, and of course for the loss of the monuments. I wondered if it would include a photo of the site today, but in fact am glad it did not. It made the book more a beautiful and nostalgic record, and less a polemic tract, however discreetly presented. The publication is worthy of the subject. Bravo to Cornucopia, and to the authors for the witty but never flippant text. I hope they printed a lot of copies, as this belongs in any library with anything about the ancient world.' – Nancy P. Sevcenko, President, International Center of Medieval Art, New York