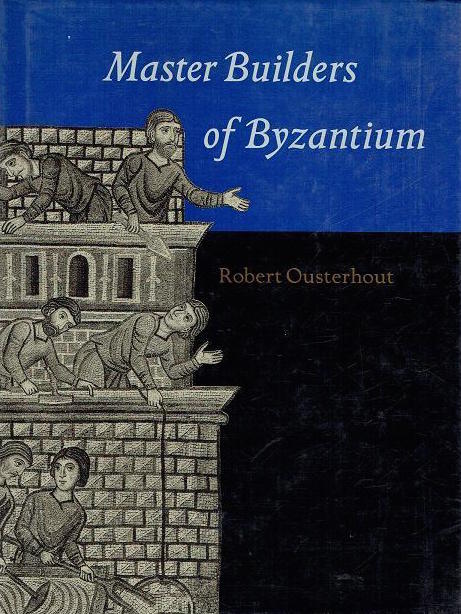 Princeton University Press
In the first major study to examine Byzantine architecture from the perspective of its builders, Robert Ousterhout identifies the problems Byzantine masons commonly encountered in the process of design and construction. From a careful analysis of the written evidence, the archaeological record, and--most importantly--surviving buildings, he concludes that Byzantine architecture was far more innovative than has previously been acknowledged.
Ousterhout examines the textual sources concerning the respective roles of patrons, bureaucrats, and masons in the building process. Narrowing his focus to the masons, or master builders, he clarifies both their theoretical and their very practical concerns in architectural design, suggesting that they relied on geometry and memory, rather than blueprints, to guide their work. Ousterhout explains how masons selected, manufactured, and utilized building materials, ranging from bricks and mortar to roofing tiles. He examines how they built structural elements from the foundation systems to the vaulting. Finally, he situates the richly decorated interiors, sheathed in marble revetments, mosaics, and frescoes, within the purview of the master builder. With more than two hundred illustrations--many published for the first time--this is a must read for anyone interested in Byzantine art and architecture.