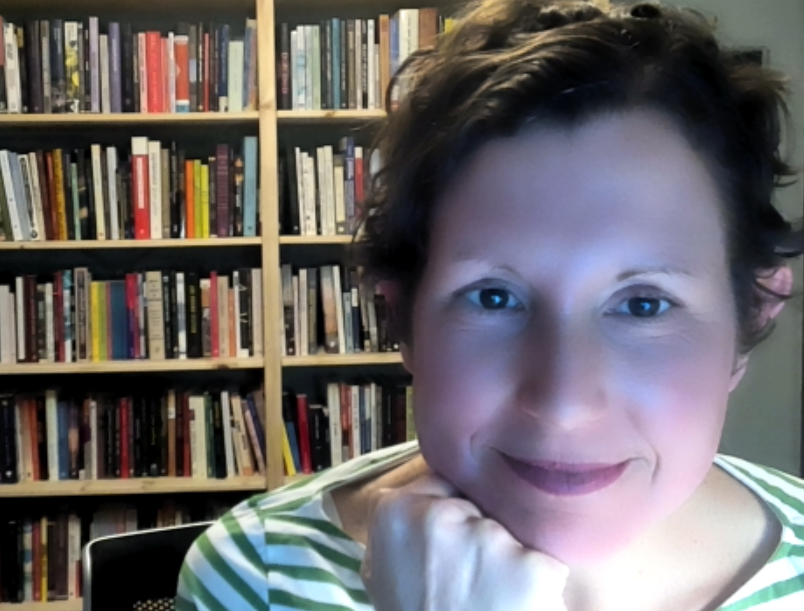 She/Her/Hers

Curriculum Vitae
Shannon Mattern is the Penn Presidential Compact Professor of Media Studies and the History of Art at the University of Pennsylvania. Her dad owned a hardware store and makes beautiful furniture, and her mom was a special education teacher. Before coming to Penn, between 2004 and 2022, she worked in the School of Media Studies and the Department of Anthropology at The New School and collaborated regularly with the Parsons School of Design. She won The New School's Distinguished University Teaching Award.
Her writing and teaching focus on archives, libraries, and other media spaces; media infrastructures; sites where data intersect with art and design; and media that shape our sensory experiences. She is the author of The New Downtown Library: Designing with Communities; Deep Mapping the Media City; Code and Clay, Data and Dirt: 5000 Years of Urban Media, all published by University of Minnesota Press; and A City Is Not a Computer, published by Princeton University Press. She also contributes a regular long-form column about urban data and mediated infrastructures to Places Journal. In addition, she serves as president of the board of the Metropolitan New York Library Council and regularly collaborates on public design and interactive projects and exhibitions.
She's currently working on research and creative projects that examine how furniture design structures our engagement with media and our performance of intellectual labor; how trees have supplied both raw material and conceptual models for our media and computational technologies; and how we might creatively reimagine various genres of didactic or bureaucratic media — from field guides and repair manuals to slide decks and toolkits.
You can find her at wordsinspace.net
Affiliations
Field of Study