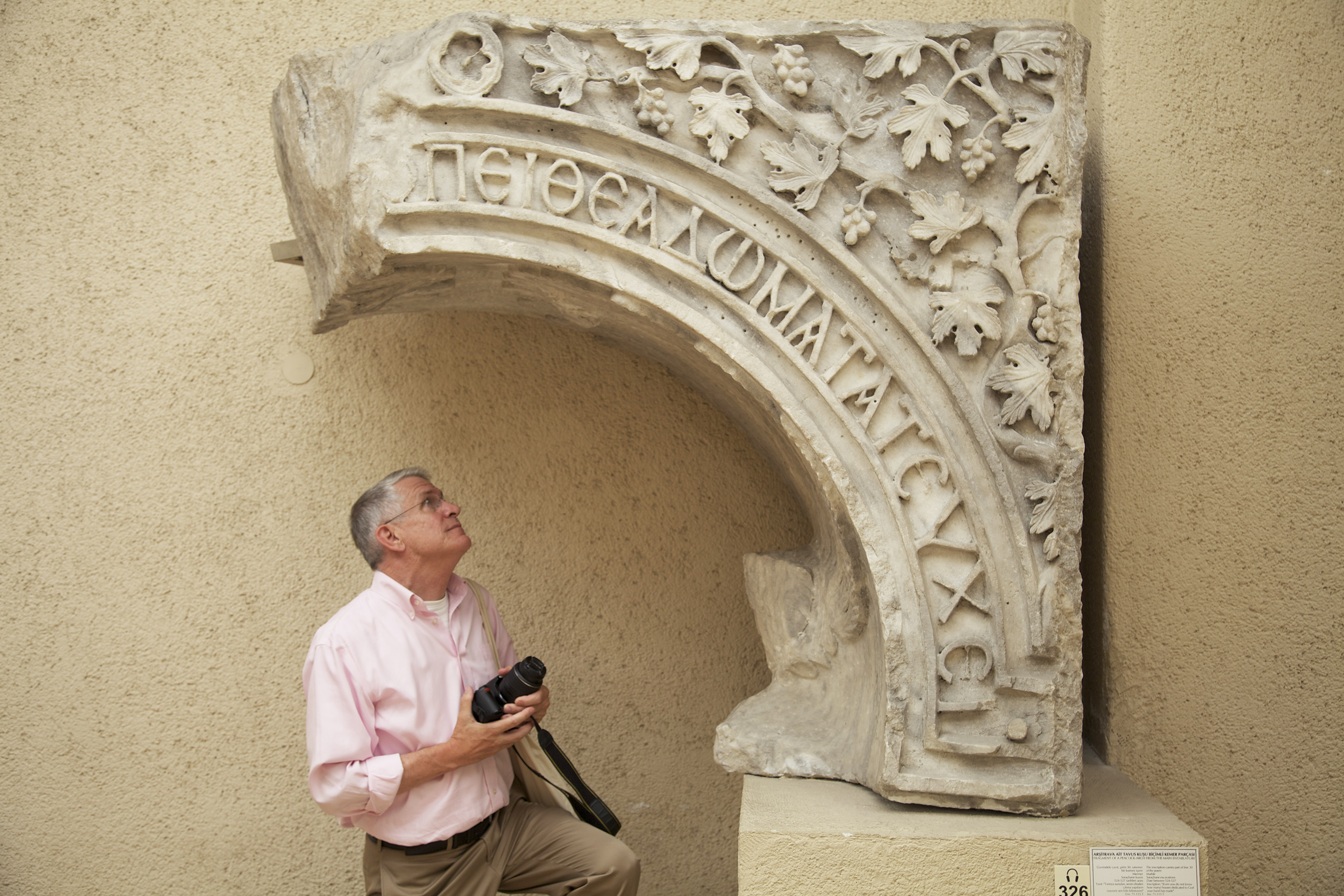 April 27, 2023
Robert G. Ousterhout, 1950–2023
The Department of the History of Art at the University of Pennsylvania mourns the passing of Robert G. Ousterhout, Professor Emeritus, an outstanding scholar, educator, and writer. Bob, as he was known among friends and colleagues, will be remembered as one of the giants of Byzantine studies whose groundbreaking work on Byzantine architecture, monumental art, and urbanism reshaped the field for many generations of come. An exceptionally prolific author, Bob produced, among many other publications, such seminal volumes as Master Builders of Byzantium (1999), Visualizing Community: Art, Material Culture, and Settlement in Byzantine Cappadocia (2017), and Eastern Medieval Architecture: The Building Traditions of Byzantium and Neighboring Lands (2019), for which he was awarded the 2021 Haskins Medal by the Medieval Academy of America.
Upon joining the faculty at Penn in 2006, Bob proved to be a transformative presence thanks to his exemplary teaching, mentorship, curatorial work, and service. He supervised and mentored over twenty PhD students at Penn and beyond, organized exhibitions at the Penn Museum, and served as Director of the Center for Ancient Studies and as Graduate Chair in the History of Art and the Art and Archaeology of the Mediterranean World. As a co-director of the "Cappadocia in Context" summer program in Turkey, Bob trained generations of budding Byzantinists from around the world, teaching them how to look, think, and conduct fieldwork. His generosity and profound humanity touched countless people.
Bob loved and celebrated life. He swam across the Bosphorus, flew in a hot air balloon with Martha Stewart, hosted the best dinner parties, and could spin a limerick for any occasion. During his final years, while undergoing taxing medical treatment, he continued to lecture, travel, and write, producing several works of fiction.
"A light has gone out of the world," wrote a friend on Facebook, upon receiving the news of Bob's passing. But the memory of his kindness, wit, and intellectual brilliance will continue to shine.