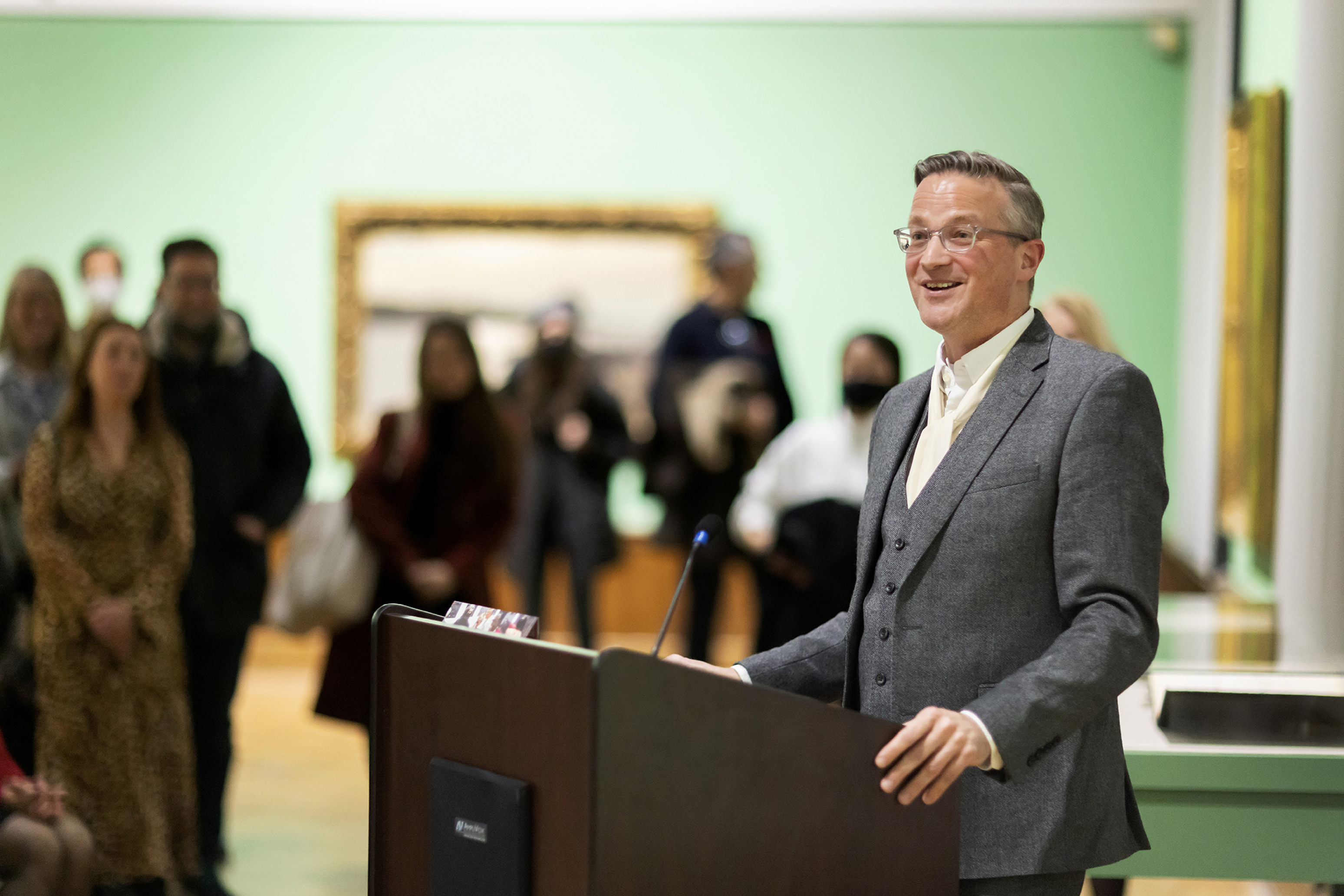 March 2, 2023
A rare rediscovery revealed an oil painting by 19th-century French artist Gustave Courbet that was found in the School of Dental Medicine's storage is now on view at the Arthur Ross Gallery.
by Louisa Shepard | Penn Today | March 1, 2023
Once covered in darkened varnish with only three letters of the artist's signature visible, an oil painting by renowned French artist Gustave Courbet, forgotten for decades in the basement of the School of Dental Medicine, is now on view at Penn's Arthur Ross Gallery for the first time in about a century.
Cleaned, conserved, and authenticated, the oil painting "La Source du Lison" or "The Source of the Lison," dating to around 1864, is the centerpiece of the exhibition "At the Source: A Courbet Landscape Rediscovered," through May 28. An accompanying catalogue includes essays from leading Courbet scholars, including Penn art history faculty, staff, and a graduate student.
"For Penn, and for Courbet scholarship, and for 19th-century French art history, this is a major discovery," says André Dombrowski, the Frances Shapiro-Weitzenhoffer Associate Professor of 19th-Century European Art. "It's certainly wonderful that this picture has reappeared and can be looked at and appreciated again."
Click HERE to read the full article.