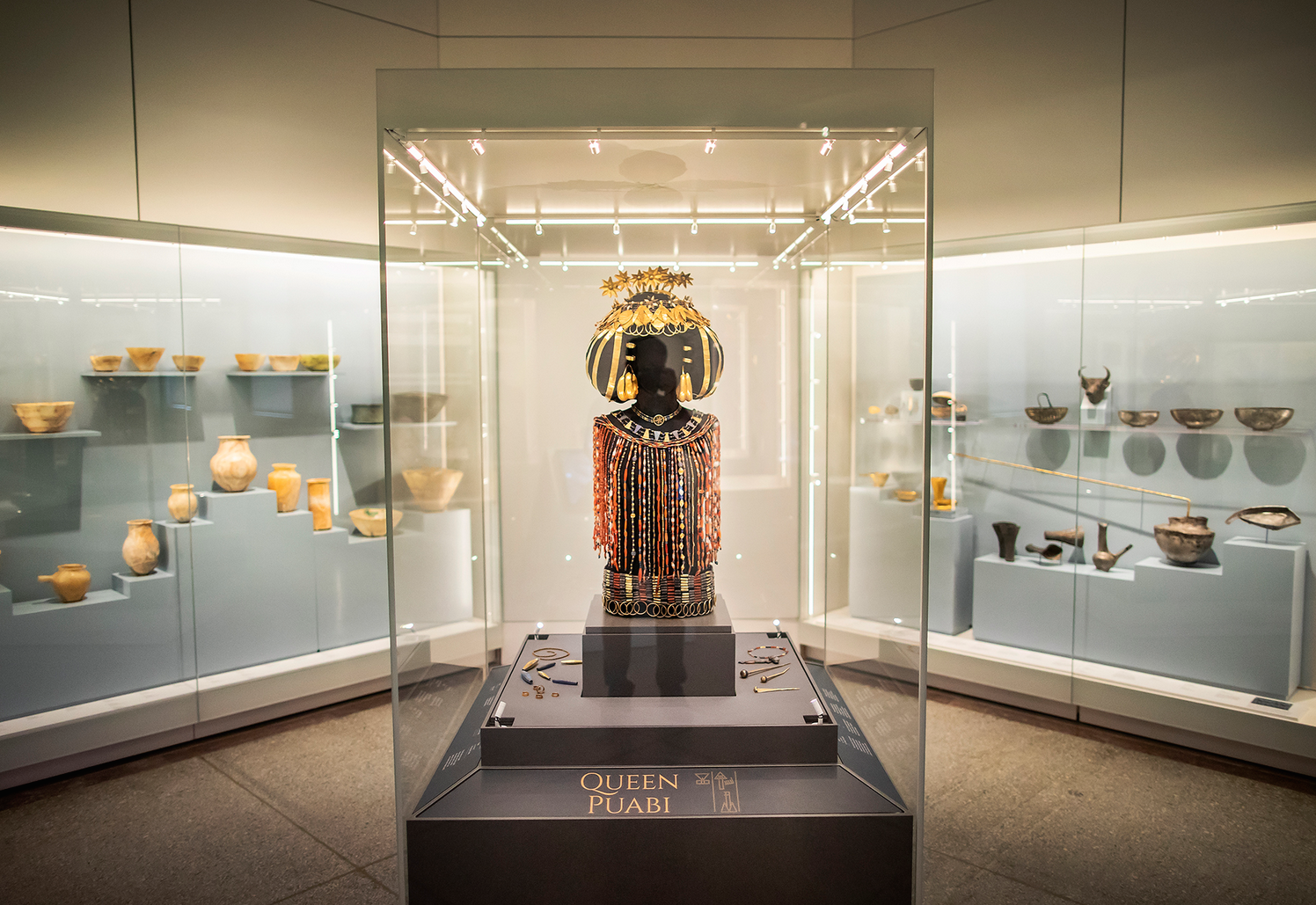 April 18, 2018
New Middle East Galleries at Penn Museum Open
"We have taken the rich resource that we have had in this basement since the beginning of the 20th century, and we have finally presented it to the public," said Holly Pittman, Penn history of art professor, and curator of the Museum's Near East section. "We seek to spark enthusiasm and debate and discussion about this very important part of the world."
The new galleries will open to the public on April 21, launching with a two-day Opening Weekend Festival that will feature live performances, markets, and arts events.
Pittman was one of 10 curators, along with 16 conservators, who created the new exhibition over the past three years.
Click HERE for the Penn Today article.
Holly Pittman, Stephen J. Tinney and Julian Siggers at Penn Museum. The new Middle East Galleries open to the public on April 21, 2018.