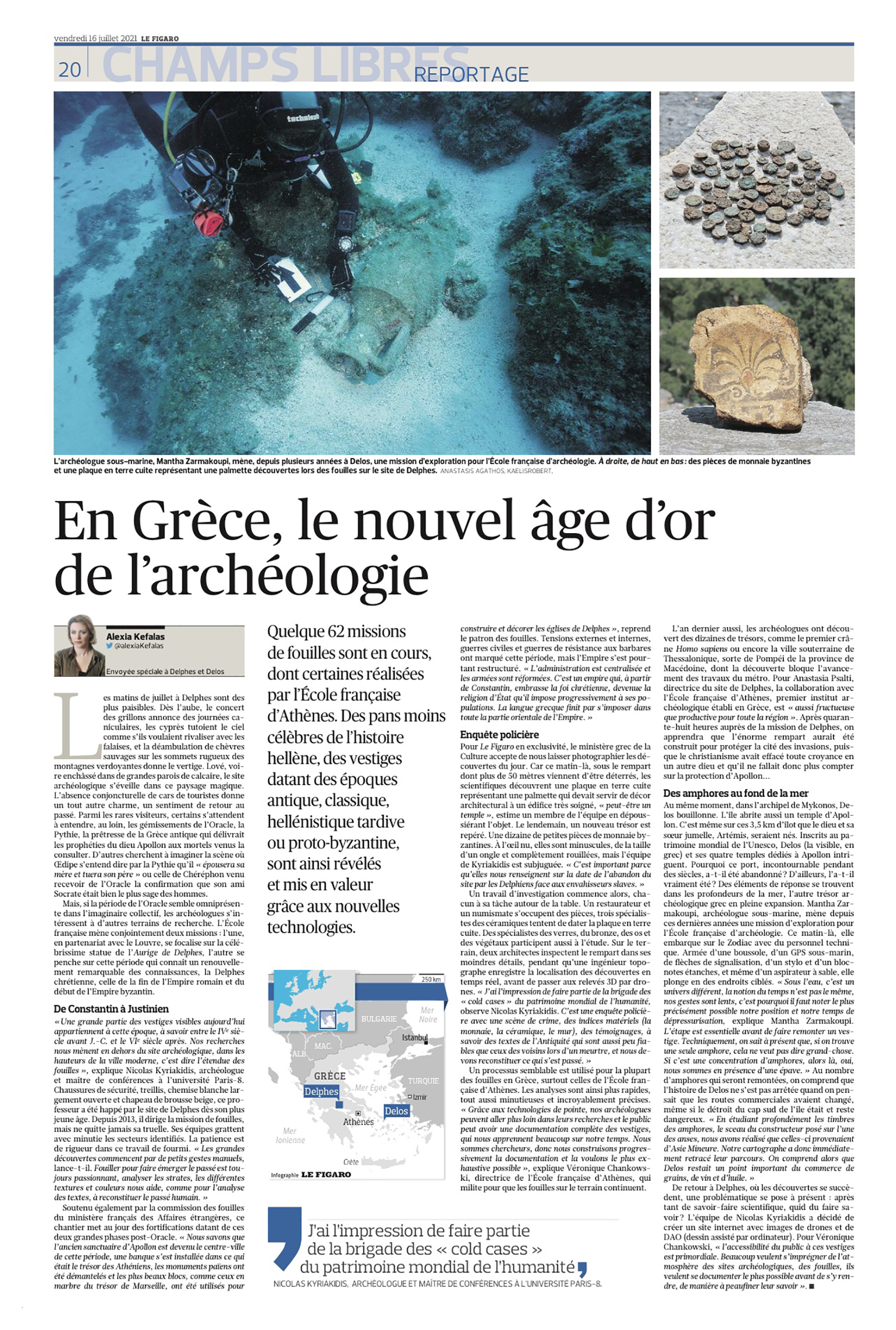 July 19, 2021
"Under water, it is a different universe . . ."
Mantha Zarmakoupi's underwater excavations at Delos featured in Le Figaro.
Additionally, Zarmakoupi's work on Roman luxurious villas and landscapes has been featured on Ithaca Bound podcast. The Bay of Naples featured a mosaic of luxury estates by the first century. Mantha Zarmakoupi, Morris Russell and Josephine Chidsey Williams Assistant Professor in Roman Architecture, University of Pennsylvania, joined the Ithaca Bound podcast to share what villa-style living was like for Romans in this part of the Italian peninsula. The episode is entitled, "Ancient Roman Villas in the Bay of Naples w. Dr Mantha Zarmakoupi."
The Ithaca Bound podcast is a daily podcast that explores history and mythology in the Mediterranean Basin. It's hosted by Canadian publisher and writer, Andrew Schiestel. The podcast is available on major podcast apps: Apple Podcasts, Spotify, and Amazon Music.