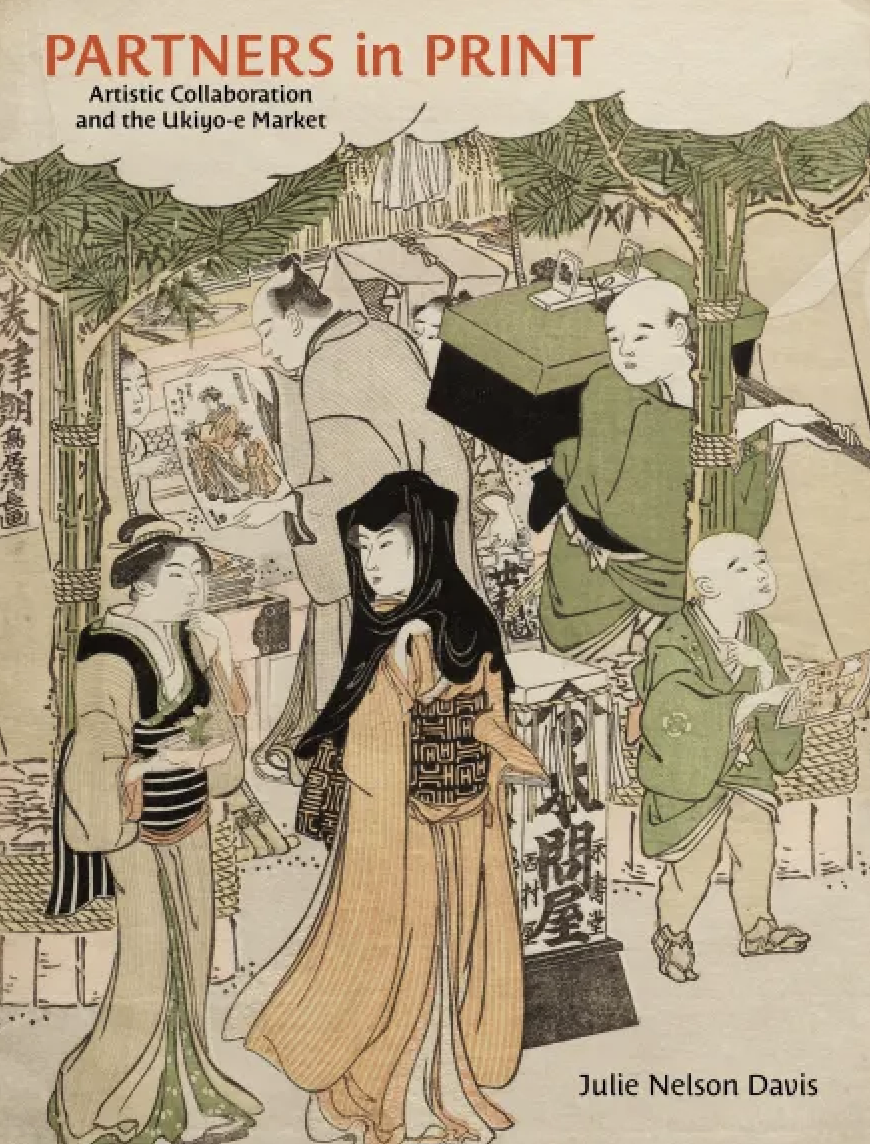 November 2, 2021
Julie Nelson Davis' Partners in Print Featured on Shepherd
"The best books to excite your imagination about Tokugawa (early modern) Japan"
By Constantine Nomikos Vaporis
Partners in Print: Artistic Collaboration and the Ukiyo-E Market By Julie Nelson Davis
Why this book?
What best list would be complete without at least one volume centered on art? Going beyond a focus on single-sheet woodblock prints, this fascinating study takes a broad approach to the so-called "floating world" or demi-monde to consider printed books, including those of an erotic nature. As the title indicates, the book reveals that the collaborative process went well beyond the illustrator to include publishers, brothel owners, and other commercial interests. The author's reflections on the status of art, the contemporary definition of beauty, and the physicality of the body as perceived by the Japanese will draw the reader in.
Click here to visit the Sheperd website.