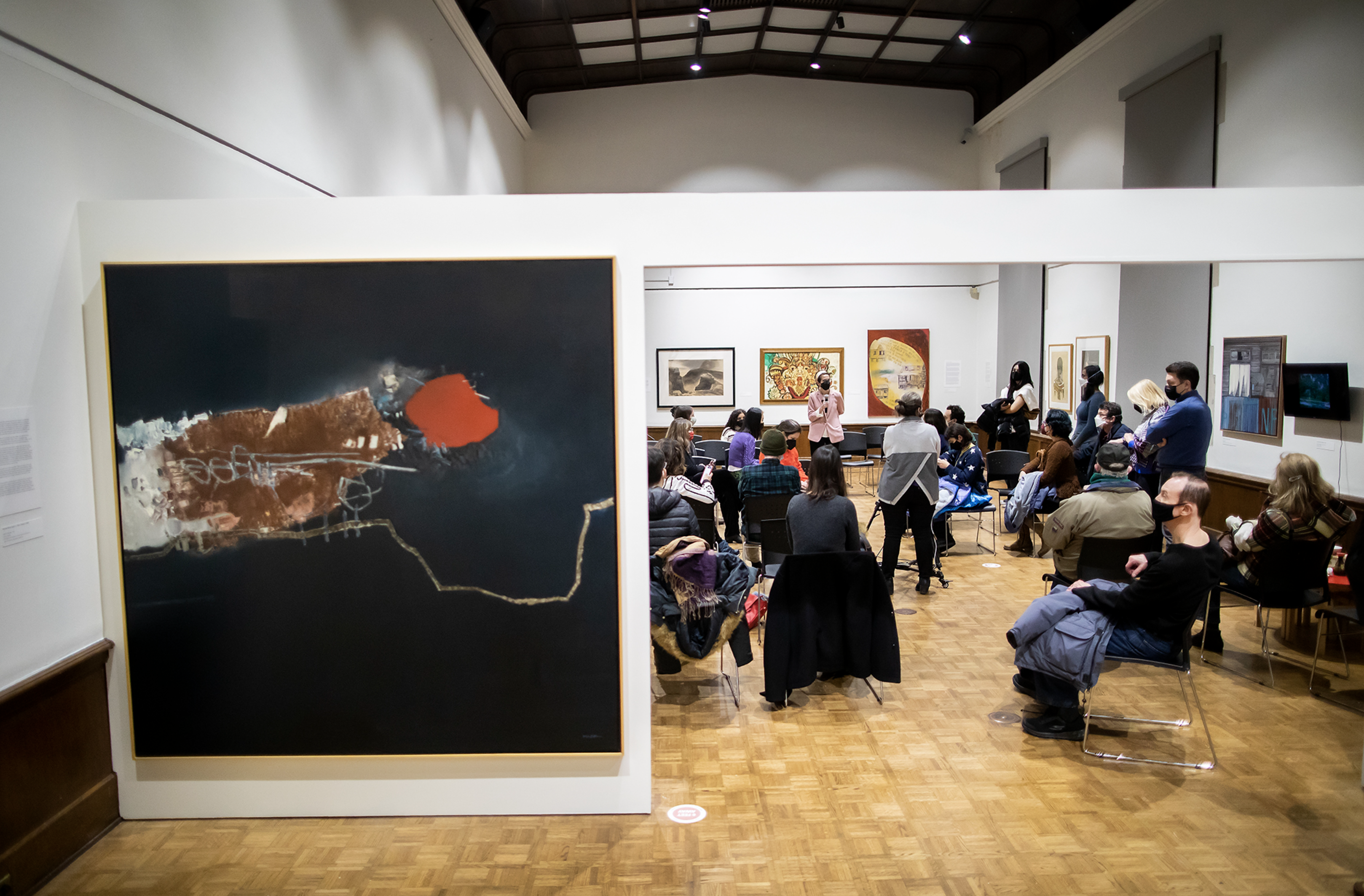 February 15, 2022
Arthur Ross Gallery exhibition explores Asian migration to Latin America.
On view now through May 23, 'No Oceans Between Us' was organized by the Art Museum of the Americas.
By Louisa Shepard | Photos by Eric Sucar | February 9, 2022 | Penn Today
Researching the artists featured in the new exhibition at Penn's Arthur Ross Gallery became an important personal and academic quest for senior Siyuan (Alice) Zhao, from Beijing. During her internship with the Gallery, Zhao sought to understand the cultural identities of Latin American artists who are of Asian descent.
"I realized that for a lot of these artists the history of their experiences being Asian in Latin America was not often the topic of conversation. I think that's an aspect of what this exhibition brings, to raise awareness and also to encourage conversations about the legacy of this diasporic history," says Zhao, who is a double major in art history and political science in the College of Arts and Sciences. "And I think politically, too, what can we get from that knowledge?"
The traveling exhibition, "No Ocean Between Us: Art of Asian Diasporas in Latin America & The Caribbean, 1945-Present," is on view at the Arthur Ross Gallery through May 23. It gives a view of modern and contemporary art through an exploration of migration flows from Japan, China, India, and Indonesia and the artistic impact in countries including Brazil, Cuba, Guyana, Jamaica, Panama, Peru, Mexico, Trinidad and Tobago, and Suriname.