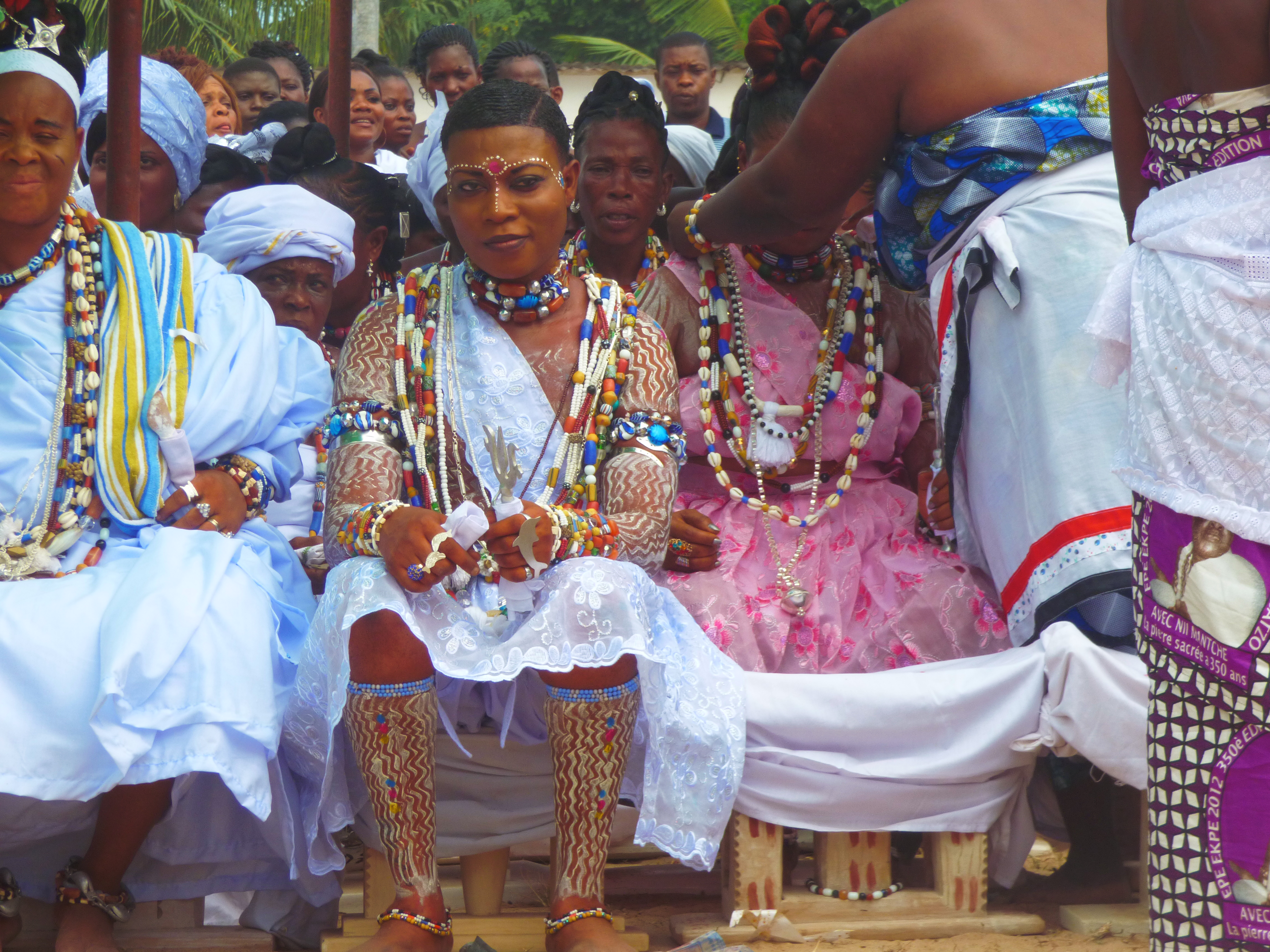 Virtual Colloquium
Friday, November 20, 2020 - 3:30pm
VIRTUAL COLLOQUIUM - Dr. Elyan Jeanine Hill, Wolf Humanities Center Postdoctoral Fellow, "Altars in Motion: Embodied Visualities in Togolese Sacred Arts"
Through layered visual displays, Ewe people in Togo map histories of cultural exchange with Indian merchants and African Muslims onto contemporary social relations. Some communities perform memories of trade with Indian merchants through festival arts that embody Hindu chromolithograph images as depictions of local water spirits. Practitioners also produce living histories of domestic slavery during vivid rituals honoring a family of slave spirits called Mama Tchamba. Since they remember their enslaved ancestors as practicing Muslims captured in northern Togo, practitioners exaggerate Muslim aesthetics as they dance adorned with fez hats and sequined scarves imported from "the North." Festooned with meaning-clad layers of beads and bracelets, dancers march across open-air home courtyards and festival grounds to connect themselves to histories of trade and forced migration. Bringing dance studies into conversation with African and African Diaspora art history, this research frames the "body as altar," a living archive of accumulated objects and adornments. These lavish embodiments illustrate the interplay of the performers' identities with the lives of sacred objects and the images through which Togolese communities fashion transoceanic and interethnic dialogues.

PER THE SPEAKER'S PREFERENCE, A RECORDING OF THIS EVENT WILL NOT BE MADE AVAILABLE TO THE PUBLIC.