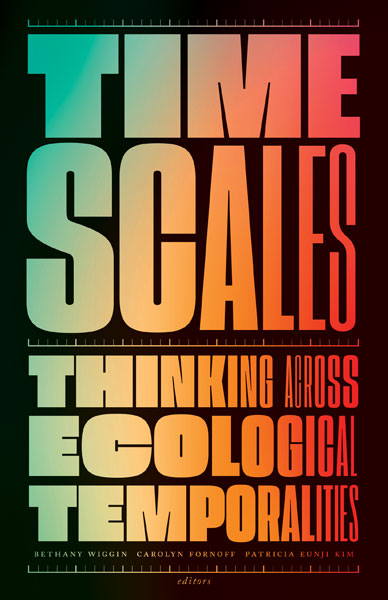 Thursday, April 8, 2021 - 6:00pm to 7:00pm
Timescales: Thinking across Ecological Temporalities is a new publication with editors Carolyn Fornoff, Patricia E. Kim, and Bethany Wiggin, from the University of Minnesota Press. This book contends that to represent and respond to crises wrought by climate change requires reframing time itself, making more visible the relationship between past, present, and future, and between a human life span and the planet's. Timescales puts oceanographers, geophysicists, geologists, and anthropologists into conversation with literary scholars, art historians, and archaeologists to forge new intellectual spaces.
We are pleased to celebrate this volume with an evening of robust environmental humanities discussion on Thursday, April 8th at 6pm. Presentations by contributors and commentators of the text will be followed by a moderated Q+A for the general audience. This event is free and open to the public.