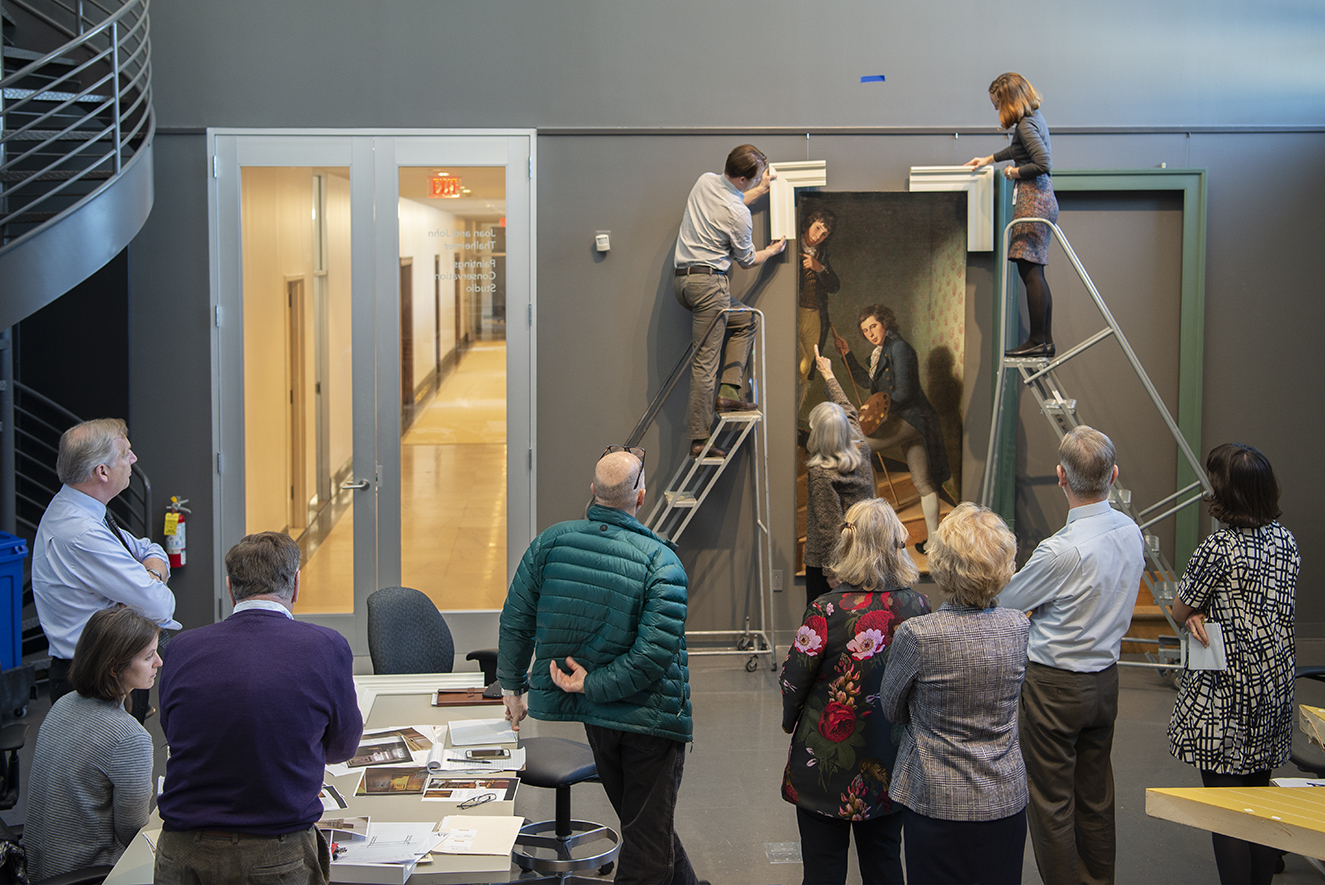 Friday, October 8, 2021 - 10:30am to 4:00pm
This will be a partially virtual and partially in-person event. Please contact Nicole Cook with any questions at nicole.cook@philamuseum.org.
Mellon | Penn | PMA Object-Based Study Workshop
The New Early American Art Galleries at the Philadelphia Museum of Art: Investigating and Interpreting Art Objects' "Original Effects"
A highlight of the PMA's extensive renovation project over the last several years is the new 10,000-square-foot space dedicated to early American art. The reinstallation of the American collection offered an opportunity for conservation and technical analysis of several major works. This workshop will present case studies of selected artifacts in various media that reveal how efforts to recover the original appearances of the works are intertwined with understanding of the social and cultural contexts in which the works were produced and experienced. Collaborative research by curators and conservators involving historical and technical information was the critical basis for conceptual and practical decisions about the aspects of an object's early appearance that could or could not be justifiably recovered. Participants will include PMA curators Kathleen Foster and Alexandra Kirtley; PMA conservators Mark Tucker, Peggy Olley, and Lucia Bay; and Penn faculty member Michael Leja.
THIS EVENT IS CLOSED TO THE PUBLIC AND OPEN ONLY TO HISTORY OF ART FIRST- AND SECOND-YEAR GRADUATE STUDENTS AND FACULTY