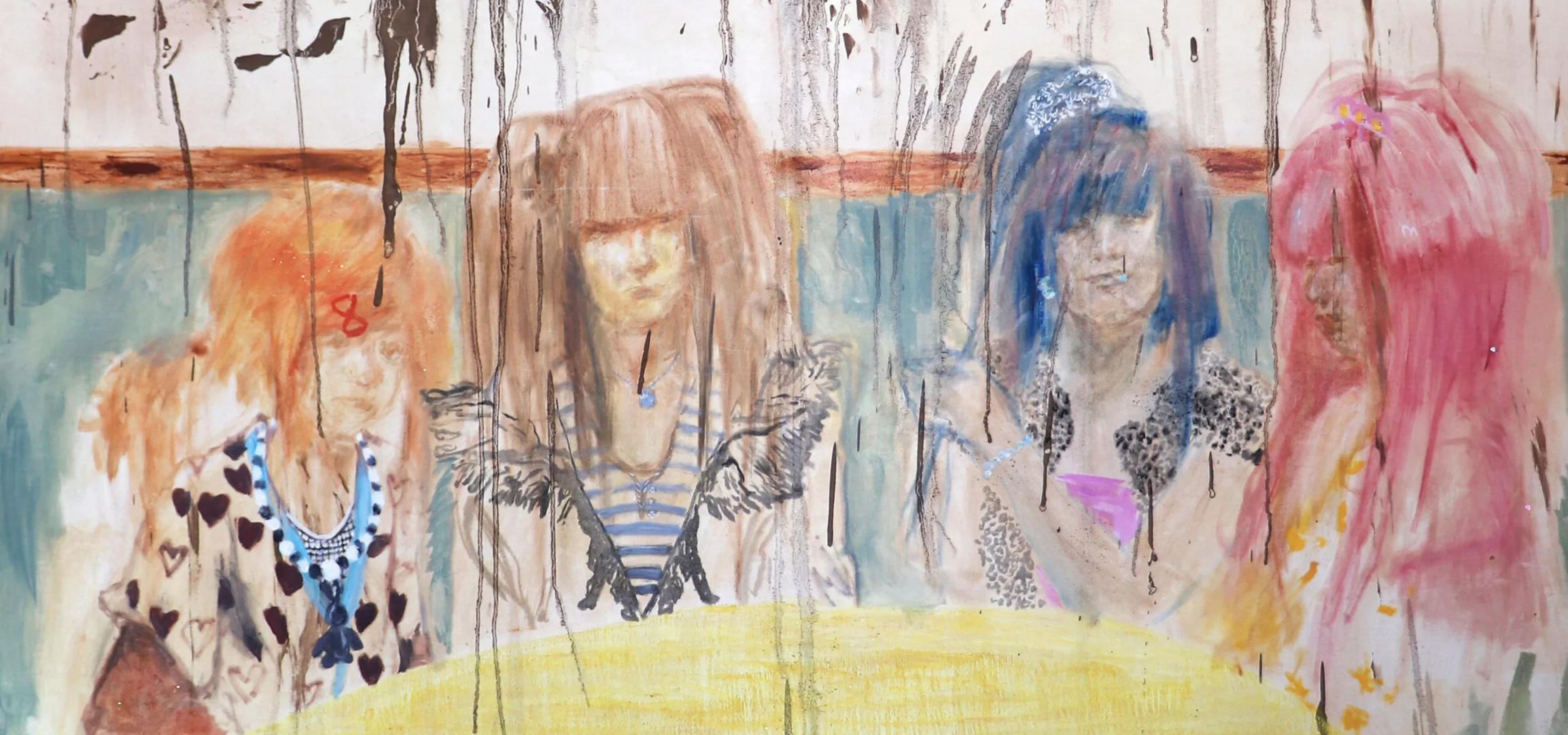 Tuesday, May 3, 2022 - 6:00pm to 9:00pm
University City Arts League, 4226 Spruce Street Philadelphia, PA
Exhibition on view Tuesday, May 3 - Tuesday, May 24, 2022
Visiting Hours: 10:00 a.m. - 6:00 p.m. Monday - Friday, Saturdays and Sundays by appointment
Exhibition Co-Curated by ARTH Major Adrianna Brusie
"Resilience: Art & Design in Times of Uncertainty"
Come join us to celebrate young artists and the launch of our second print issue, t-art magazine / volume 2, at the University City Arts League.
To RSVP please kindly register through this eventbrite link.
This event is open to the public, with an optional $5 suggested donation in advance through venmo @t-artmagazine or in cash at the opening.
Music and light refreshments provided.
ABOUT
Resilience is a defining characteristic of an emerging generation of artists and designers. 2020 was a year of pause, as the collective shock from the pandemic rippled through our social fabric and into our most personal lives. It was a call for transformation with respect to every aspect of the world. Who are we when we are alone and what are our roles in our communities? How can we become part of something bigger than ourselves? In a time of ongoing social and political upheaval and a growing environmental crisis, we have had to continuously adapt our routines and reconsider the ways in which we relate to each other and the spaces around us. In taking on different forms, these relationships have revealed a new personal and collective resilience.
This exhibition, "Resilience: Art & Design in Times of Uncertainty," brings together fifteen artists from a variety of backgrounds and mediums who reflect on these questions and the multifaceted nature of resilience. Sculpture, painting, and embroidery based works explore resilience through a personal and historical lens, while digital abstractions of landscapes pose questions about our built and natural environments. In other pieces, photography and documentation practices create space for reflection on memory and these distinctive moments in time.
From an initial call for submissions in March, this show bridges new connections between young artists from across Philadelphia schools, including Drexel University, Pennsylvania Academy of the Fine Arts, Tyler School of Art and Architecture at Temple University, and the College of Arts & Sciences and the Stuart Weitzman School of Design at the University of Pennsylvania.
Works were curated by Co-Editors Eleanor Shemtov and Adrianna Brusie, Caroline Jones, and Avery Givens Nardone. Our second print issue, t-art magazine / volume 2 will include works featured in the exhibition along with additional stories and interviews surrounding the theme of resilience.
15% of all proceeds from artwork sales will be donated to CARE to provide humanitarian and medical aid to Ukraine.
Click here for more details about the exhibition.