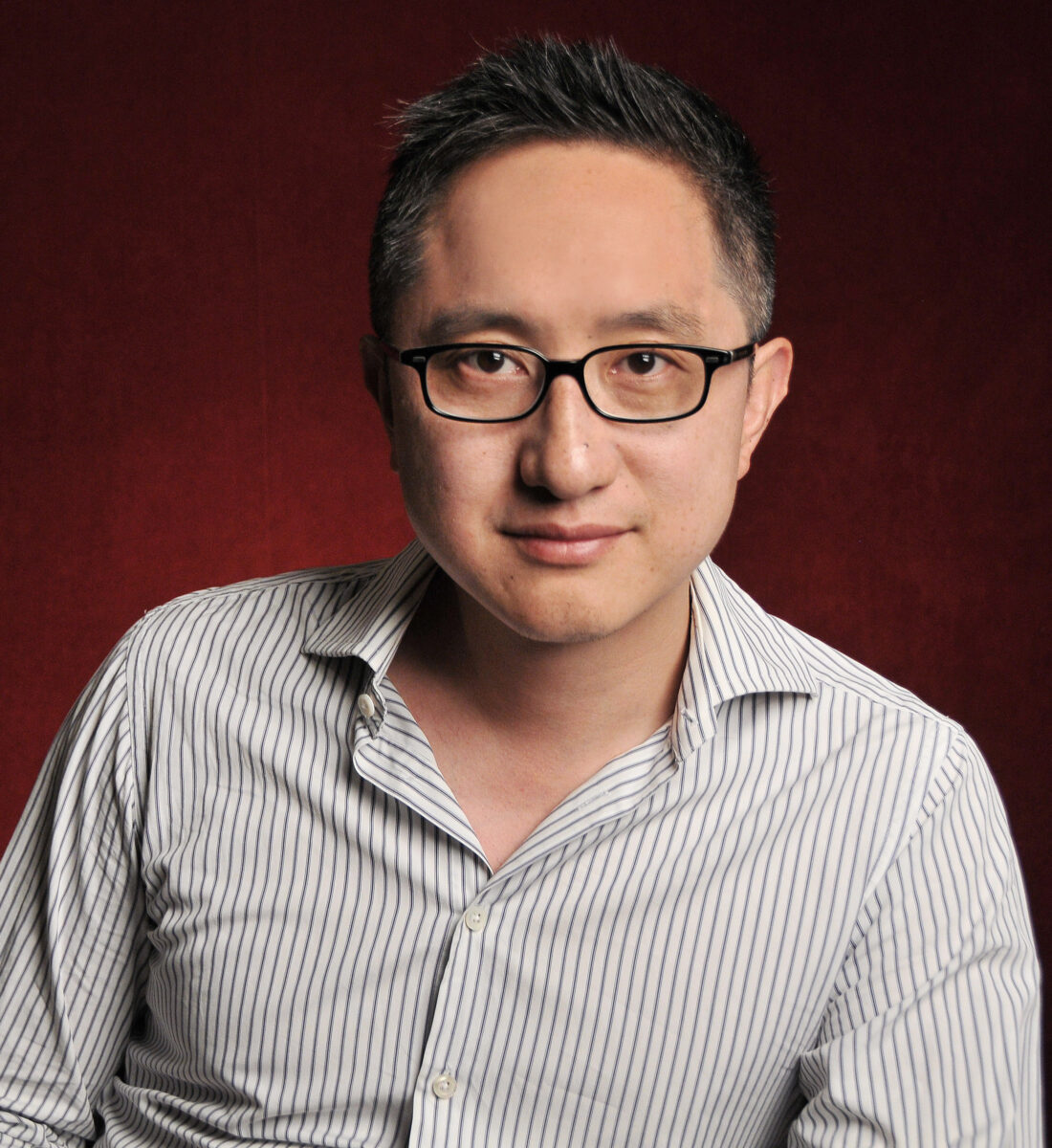 Tuesday, October 19, 2021 - 5:00pm
Harold Prince Theatre, Penn Live Arts, 3680 Walnut Street
Documentary Filmmaking Between China and the US
Hao Wu | Documentary Filmmaker
In celebration of LGBT History Month, you are invited to an in-person screening of All in My Family​ (2019), a short film directed by Hao Wu about his family's reactions to his decision to have children via surrogacy. Screening to be followed by a Q&A with the director. This event will take place on Tuesday, October 19 at 5pm in the Harold Prince Theater at the Annenberg Center (see below for COVID-19 protocols).
Wu's 2020 documentary film about the COVID-19 lockdown in Wuhan, China, 76 Days (co-directed with Weixi Chen and Anonymous), will also be available for online screening in advance of the event, October 15-19. 76 Days was shortlisted for the 93rd Academy Awards in the Documentary Feature category and won a Peabody Award and a Prime-Time Emmy Award in 2021.
The guests will have the Oct 15-20 window to watch the film at their leisure. They will need to submit their email address (and make an Eventive account) to receive a free ticket. Once they start watching the film, they will have 48 hours to finish it. Each guest is only permitted to order 1 ticket (viewing) of the film. This screening is capped to 300 total guests, and only within the United States. Screening link: https://watch.eventive.org/76days-edu/play/614396e3b5f52b0ecf39ea80
Hao Wu is a Chinese American independent documentary filmmaker. Having enjoyed a successful career in technology, Wu turned to filmmaking in 2012​. His filmography, which also includes The Road to Fame (2013)​ and People's Republic of Desires (2018), has consistently paid attention to individuals living in liminal spaces, such as the space between cultures, between virtual space and everyday life, between heteronormative expectations and queer lifestyles, and in the case of his film 76 Days (2020), literally between life and death.
Sponsored by Penn's Cinema & Media Studies Program; Department of History of Art; LGBT Center; Gender, Sexuality, and Women's Studies Program; Center for East Asian Studies; and Wolf Humanities Center.
*** Special COVID-19 Notice ***
VACCINATION
All patrons must be fully vaccinated, presenting proof with a physical vaccination card or a photo of it. "Fully vaccinated" means the performance date is at least two weeks after the final vaccine dose of an FDA or WHO authorized vaccine. Those under the age of 12 may show negative results from a COVID-19 PCR test (saliva or nasal swab) taken within 72 hours of the performance start time. There are no exceptions to this policy. Anyone unable to provide proof of vaccination (or a negative PCR test if under age 12) will not be admitted.
VENUE ENTRY
For the general public:
Proof of vaccination (physical card, photo of physical card or Bindle app) or if under age 12, a negative PCR test.
Valid photo ID (not required for children under 12, school IDs are accepted). Children under 12 must be accompanied by an adult who meets the same requirements.
Completed PennOpen Campus Green Pass for the day of the performance.
For Penn staff, faculty and students:
Simply show that day's PennOpen Green Pass upon arrival.