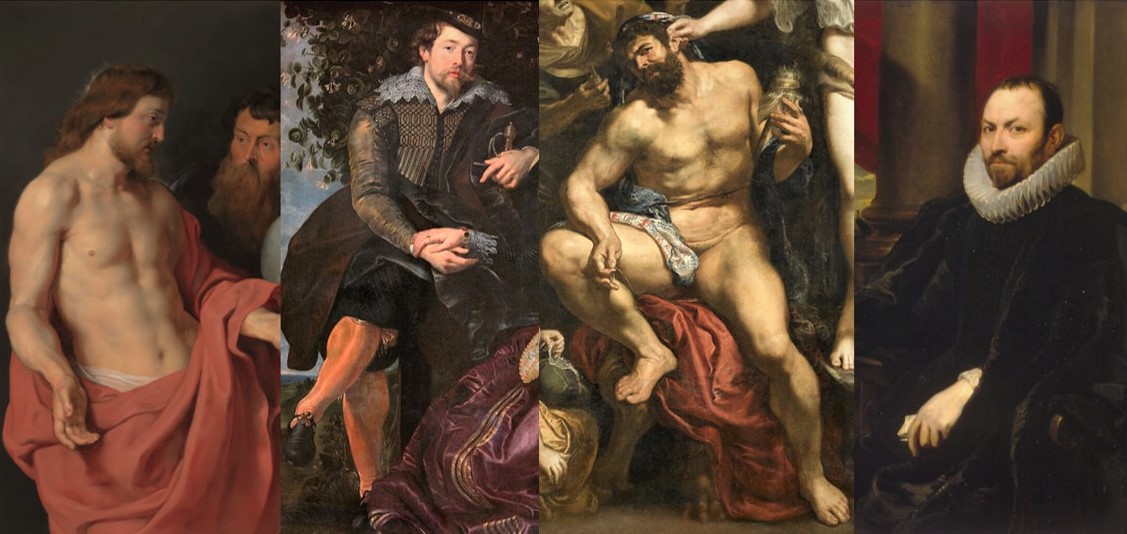 Monday, July 11, 2022 - 10:30am
Dissertation Defense - Kendra Grimmett, "Grappling with Hercules: Masculinity and the Male Body in Rubens's Time"
Click HERE to join via Zoom.
Advisors: Larry Silver, Shira Brisman, and David Young Kim
The Flemish artist Peter Paul Rubens (1577-1640) is best known today for his depictions of full-figured women. However, the male nude is just as prevalent in his oeuvre. In fact, muscular male figures were a signature of Rubens's early career. This dissertation investigates how Rubens and his wealthy, educated peers looked at men's bodies, including clothed, contemporary men in portraiture; semi-nude, idealized male figures in mythological and religious artworks (such as Hercules and Christ); and entirely nude male bodies in both preparatory studies and finished paintings. Each chapter explores themes of masculinity, identity formation, and men's reception of the male form. To reflect the range of elite masculine roles in Rubens's Antwerp, this project offers studies of Rubens and his friend and patron Nicolaas Rockox (1560-1640). As a painter, humanist, and antiquarian, Rubens studied and designed idealized male bodies. While serving as a court artist and diplomat, Rubens married twice and fathered eight children. In contrast, Rockox commissioned paintings of heroic, muscular male figures that decorated his home and local churches. Dedicated to the welfare of his hometown, Rockox served nine terms as the external mayor of Antwerp, eight terms as alderman, and thirty years as hoofdman (president) of the Kolveniers Guild, a prestigious militia guild armed with rifles. Widowed without any children, Rockox's civic investments in art, fortifications, grain stores, and scholarships offer another example of virtuous manhood. Early modern masculinity was constantly challenged, reasserted, and redefined in accordance with unstable hierarchies, including social status, age, physical appearance, and health. By examining two specific men's lives, portraits, and artworks, I achieve a more nuanced understanding of masculinity in Rubens's time and expose the (often contradictory) standards and desires of elite men in the Low Countries. This dissertation offers new insights on one of the most well-studied Old Masters by analyzing him and his patron through the lens of gender and sexuality, and it serves as an invaluable source on Netherlandish masculinity for scholars across the humanities.