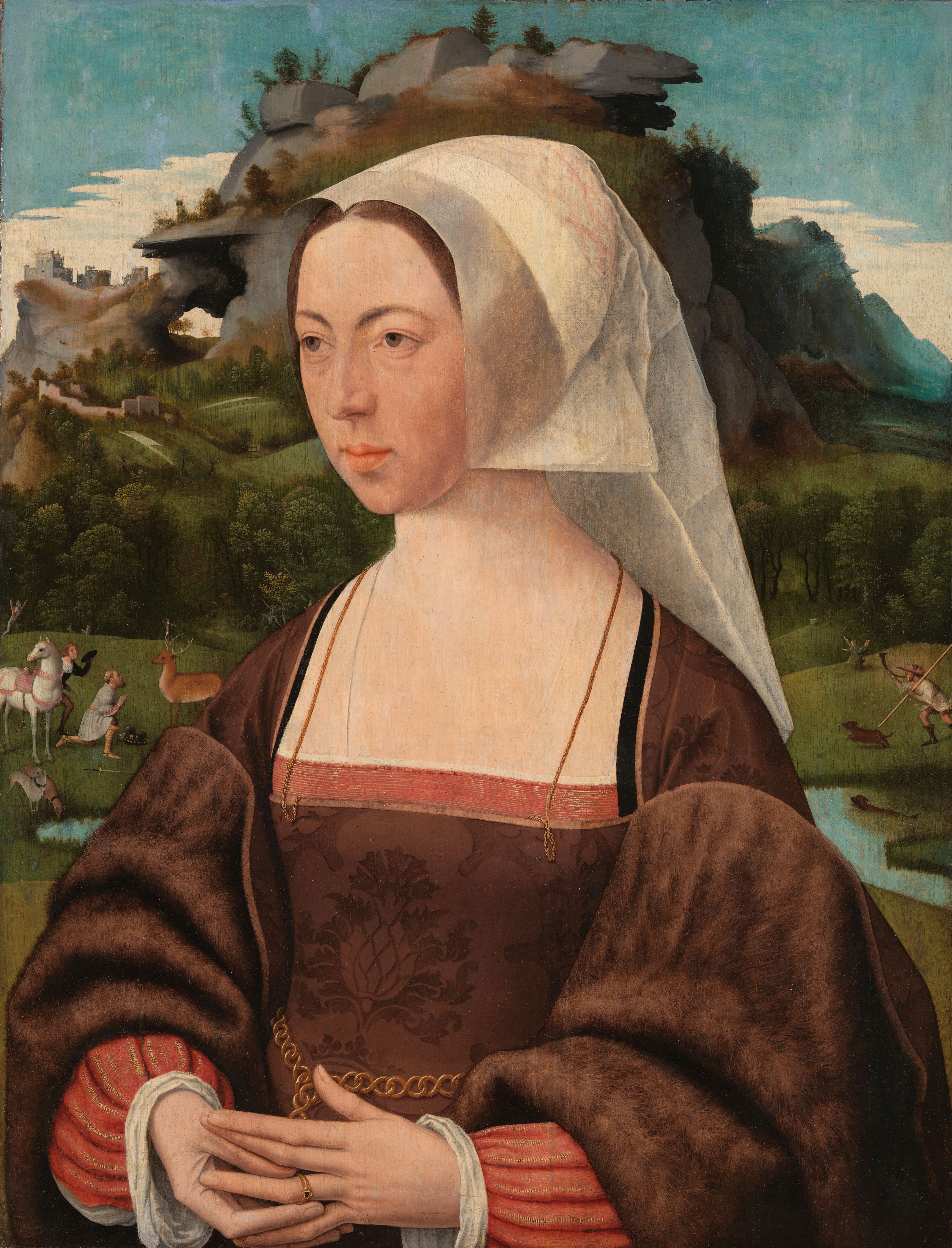 Thursday, July 7, 2022 - 3:00pm
Dissertation Defense - Katelyn Hobbs, "Jan Jansz Mostaert: Tradition and Invention in Sixteenth-Century Haarlem"
Click HERE to join via Zoom.
Abstract: This dissertation offers the first monographic study of the Haarlem painter Jan Mostaert (ca. 1494–1552/53). Because he was neither an early adopter of Italian Renaissance motifs, nor an innovator with a decidedly local flavor, Mostaert was often overlooked by twentieth-century scholars, who preferred painters who more significantly influenced subsequent art production. However, in Mostaert we find a compelling example of an artist wrestling with the challenges of his time, including how to respond to the changing status of religious art and how to build a personal "brand" in the burgeoning market for art.
In his own day, Mostaert found his greatest success as a portraitist. One of his most unique likenesses, a portrait of a Black man in Amsterdam—the first stand-alone painted portrait of a person of African descent by a European artist—likely comes from his time at the metropolitan court of Margaret of Austria in Mechelen. The era of Mostaert's association with Margaret, the Habsburg regent of the Netherlands, was the most illustrious of his career. His service to her became an important part of his descendants' family lore and, subsequently, the best-known thing about him thanks to Karel van Mander's Schilder-boeck (Book of Painters). Yet the relationship between Mostaert and the regent is hardly clear cut. My dissertation explores what we know about their connection. It also sheds light on what made Mostaert's portraits unique and desirable among the Netherlandish elites and their circles.
Although Mostaert is most famous for his connection to Margaret of Austria, the surviving oeuvre shows that he made most of his works for clients back in Holland. I offer the first extensive study in over a century of Mostaert's surviving masterpiece, the Brussels Deposition Triptych, which he painted for his townsman Albrecht van Adrichem. In addition, my dissertation offers arguments about two of the most debated topics in Mostaert scholarship: the identity of his teacher and the subject of his most famous painting, the Amsterdam Landscape with an Episode from the Conquest of America, the first oil painting by a European artist of a scene in America.