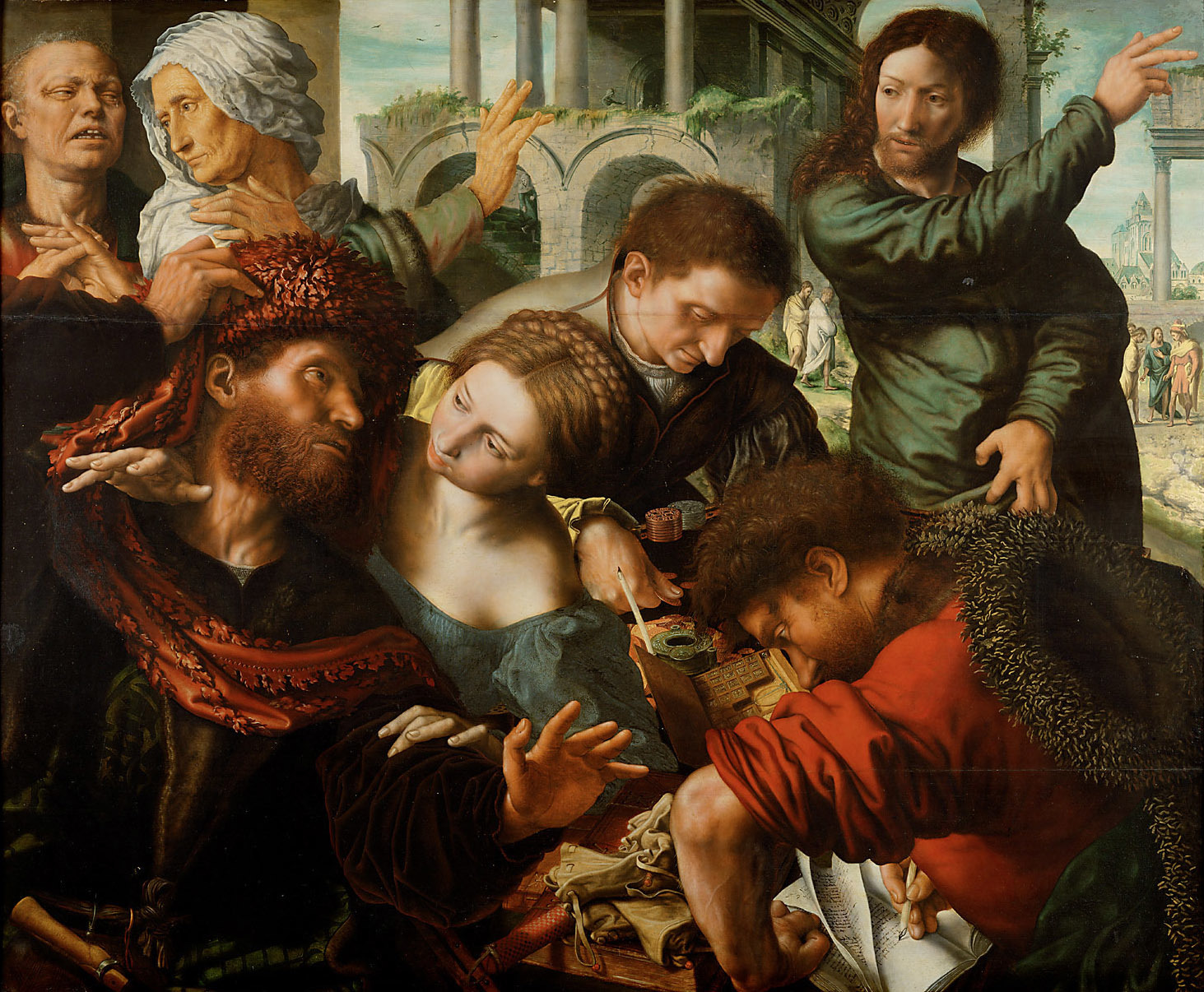 Friday, November 11, 2022 - 9:00am
Dissertation Defense - Anna-Claire Stinebring, "Jan Sanders van Hemessen and Antwerp Painting before Bruegel"
via Zoom
This dissertation examines sixteenth-century Antwerp art in socio-historical context through the career of Jan Sanders van Hemessen (active by 1524–died after 1556), presenting an overdue reassessment of an innovative painter. Van Hemessen was one of the most successful painters in Antwerp at a time when the port city was an international center for both art and commerce, yet he remains under-researched. Nuanced examination of the oeuvre conducted during three years of museum-based research in Europe is paired with contextual study of the contemporary plays of the Antwerp rederijkers (rhetoricians), which take up parallel themes. A new Checklist of Paintings and Technical Art Historical Appendix enrich the first serious study of Van Hemessen's technique and facture. Focusing on the painter's signature large-scale, muscular figures, the study homes in on questions of creation and reception ranging from artistic collaboration to the complex portrayals of gender and sexuality in novel religious iconographies and nascent genre imagery—a subject too often neglected in the literature to date.
Structured around four chapter-length case studies, the first half of the dissertation analyzes how Van Hemessen's religious paintings counterintuitively use a confrontational and theatrical compositional approach to train the perceptive viewer toward deeper inward contemplation and work on the self. In so doing, it provides evidence of how more fluid and open avenues for conceiving of gendered embodied experience were encouraged specifically in meditative devotional contexts. The second half of the project reconsiders how satirical or bawdy visual humor structured representations of difference, including religious difference. It offers new critical insights concerning how references to artistic labor (and its effacement) by Van Hemessen interact with depictions of leisure and labor in his innovative genre imagery, notably of tax offices and brothels. Van Hemessen's career provides a rich case study for investigating unexplored aspects of how art embraced emerging values of the open market at the outset of the Reformation and in a time of emerging capitalism, contributing to deeper understandings of how artists not only responded to but also helped shape new cultural values.