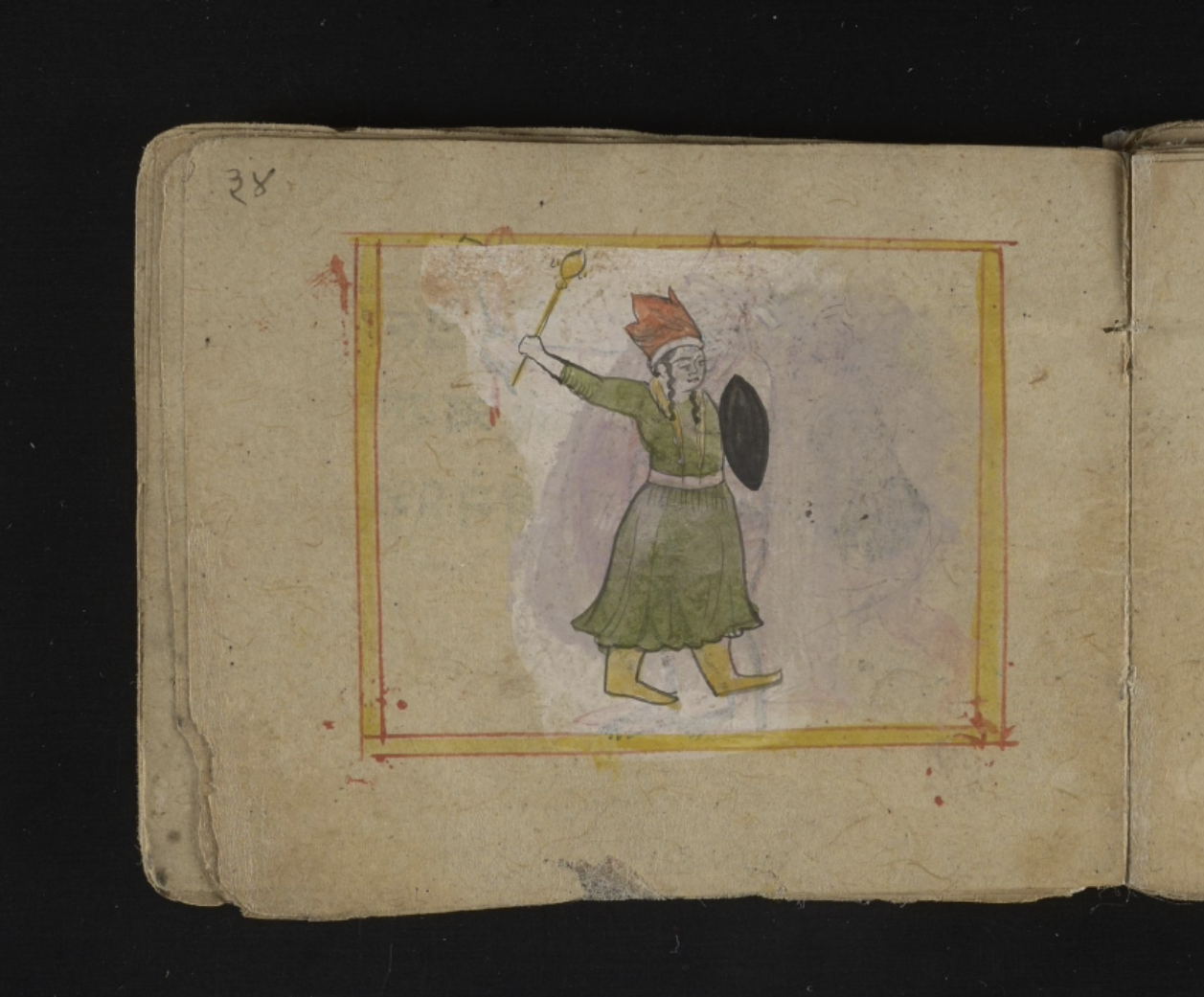 Tuesday, March 28, 2023 - 10:00am to 12:00pm
Creativity and Censorship: A Discussion with Parismita Singh
Lea Library, Kislak Center, 6th Floor Van Pelt-Dietrich Library
Free and open to the public.
Click HERE for more details and to register.
Join Parismita Singh in an informal discussion about Darsana, UPenn Ms. Coll. 390, Item 2676, an artist's sketchbook (1700-1850) from North India with text in Sanskrit acquired in the 1930s through the efforts of W. Norman Brown and others. The catalogue entry for Darsana states: "Many of the pictures are unfinished, upside-down or overpainted, suggesting a work in progress or a sketchbook with notes." Singh will address the relationship between painting and drawing, sketchbook and notebook, and finished and unfinished work. She will reflect on making comics, writing fiction, and editing books under conditions of growing censorship.
Singh is in residence at Penn this spring to participate in Making Books in South Asia, lead an interactive workshop on books in the White Room of the Morgan/Weitzman Building, and discuss the art and politics of drawing in northeastern India at Kelly Writers House.
Parismita Singh is an artist and writer based in Guwahati, India. Her publications include the graphic novels The Hotel at the End of the World (2009) and Mara and the Clay Cows (2015); a collection of short stories Peace Has Come (2018); and the anthology Centrepiece: New Writing and Art from Northeast India (2017).