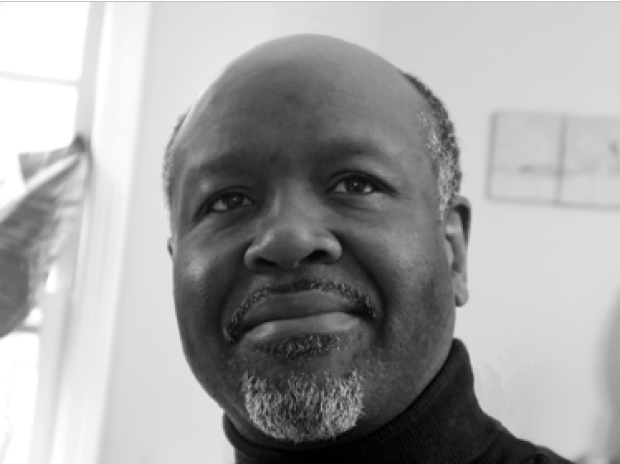 Tuesday, April 13, 2021 - 5:00pm
Chika O. Okeke-Agulu, Princeton University
Center for Africana Studies Lecture, "Obiora Udechukwu: Drawing and the Poetic Imagination"
CLICK HERE TO REGISTER
In this lecture, we explore three aspects of the work of the Nigerian artist Obiora Udechukwu (b. 1946), whose focus on drawing as a form of visual poetry has contributed immensely to our understanding of the formal, conceptual, and aesthetic possibilities of drawing today.
Chika Okeke-Agulu, an Nigerian-born artist, critic and art historian, is professor of African and African Diaspora art in the Department of African American Studies, and Department of Art & Archaeology, Princeton University. He previously taught art history at Penn State University, Williams College; in Nigeria he taught drawing and sculpture at Yaba College of Technology, Lagos, and University of Nigeria, Nsukka. His books include Yusuf Grillo: Painting. Lagos. Life (Skira, 2020); Obiora Udechukwu: Line, Image, Text (Skira, 2016); Postcolonial Modernism: Art and Decolonization in Twentieth-Century Nigeria (2015); and (with Okwui Enwezor), Contemporary African Art Since 1980 (2010). He recently co-organized, with Okwui Enwezor, El Anatsui: Triumphant Scale (Haus der Kunst, Munich, 2019), and is a member of the working group responsible for the 15th Sharjah Biennial opening in March 2022. He is co-editor (with Salah M. Hassan) of Nka: Journal of Contemporary African Art, has contributed op-eds to the New York Times and Huffington Post, and maintains the blog Ọfọdunka.
His many awards include The Melville J. Herskovits Prize for the most important scholarly work in African Studies published in English during the preceding year (African Studies Association, 2016); and Frank Jewett Mather Award for Distinction in Art Criticism (College Art Association, 2016).
Okeke-Agulu serves on the advisory boards of the Hyundai Tate Research Centre, Tate Modern, London, and The Africa Institute, Sharjah. He is on the executive board of Princeton in Africa, and on the editorial boards of African Studies Review and Journal of Visual Culture.
Co-hosted by the Center for Africana Studies and the Department of Africana Studies. Co-sponsored by the Department of the History of Art.