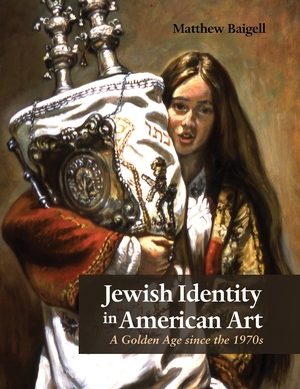 Syracuse University Press
Unlike earlier generations, Jewish American artists born between the 1930s and the early 1960s were among the first to overtly embrace and challenge religious themes in their work. These Jewish artists felt comfortable as assimilated Americans yet developed an overwhelming desire to explore their cultural and religious heritage. They became the first generation willing to take risks with their material and to discover new ways to create art with Jewish religious content.
In his most recent book, Baigell explores the art and influences of eleven artists who enlarged the parameters of Jewish American art through their varied approaches to subject matter, to feminist concerns, and to finding contemporary relevance in the ancient texts. Along with detailed essays on each artist, the book includes nearly one hundred stunning illustrations that testify to the beauty, depth, and importance of the paintings and sculptures produced by this groundbreaking generation of artists.
https://press.syr.edu/supressbooks/2999/jewish-identity-in-american-art/