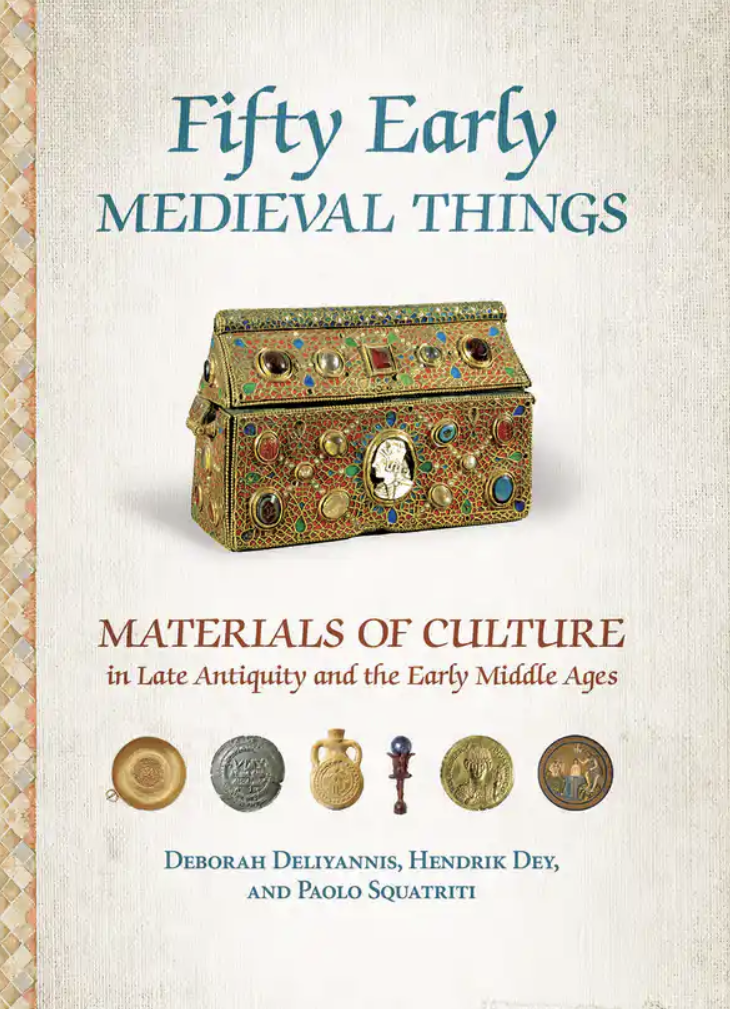 BY DEBORAH DELIYANNIS, HENDRIK DEY AND PAOLO SQUATRITI
Fifty Early Medieval Things introduces readers to the material culture of late antique and early medieval Europe, north Africa, and western Asia. Ranging from Iran to Ireland and from Sweden to Tunisia, Deborah Deliyannis, Hendrik Dey, and Paolo Squatriti present fifty objects—artifacts, structures, and archaeological features—created between the fourth and eleventh centuries, an ostensibly "Dark Age" whose cultural richness and complexity is often underappreciated. Each thing introduces important themes in the social, political, cultural, religious, and economic history of the postclassical era.
Some of the things, like a simple ard (plow) unearthed in Germany, illustrate changing cultural and technological horizons in the immediate aftermath of Rome's collapse; others, like the Arabic coin found in a Viking burial mound, indicate the interconnectedness of cultures in this period. Objects such as the Book of Kells and the palace-city of Anjar in present-day Jordan represent significant artistic and cultural achievements; more quotidian items (a bone comb, an oil lamp, a handful of chestnuts) belong to the material culture of everyday life. In their thing-by-thing descriptions, the authors connect each object to both specific local conditions and to the broader influences that shaped the first millennium AD, and also explore their use in modern scholarly interpretations, with suggestions for further reading. Lavishly illustrated and engagingly written, Fifty Early Medieval Things demonstrates how to read objects in ways that make the distant past understandable and approachable.
https://www.cornellpress.cornell.edu/book/9781501725890/fifty-early-medieval-things/#bookTabs=4