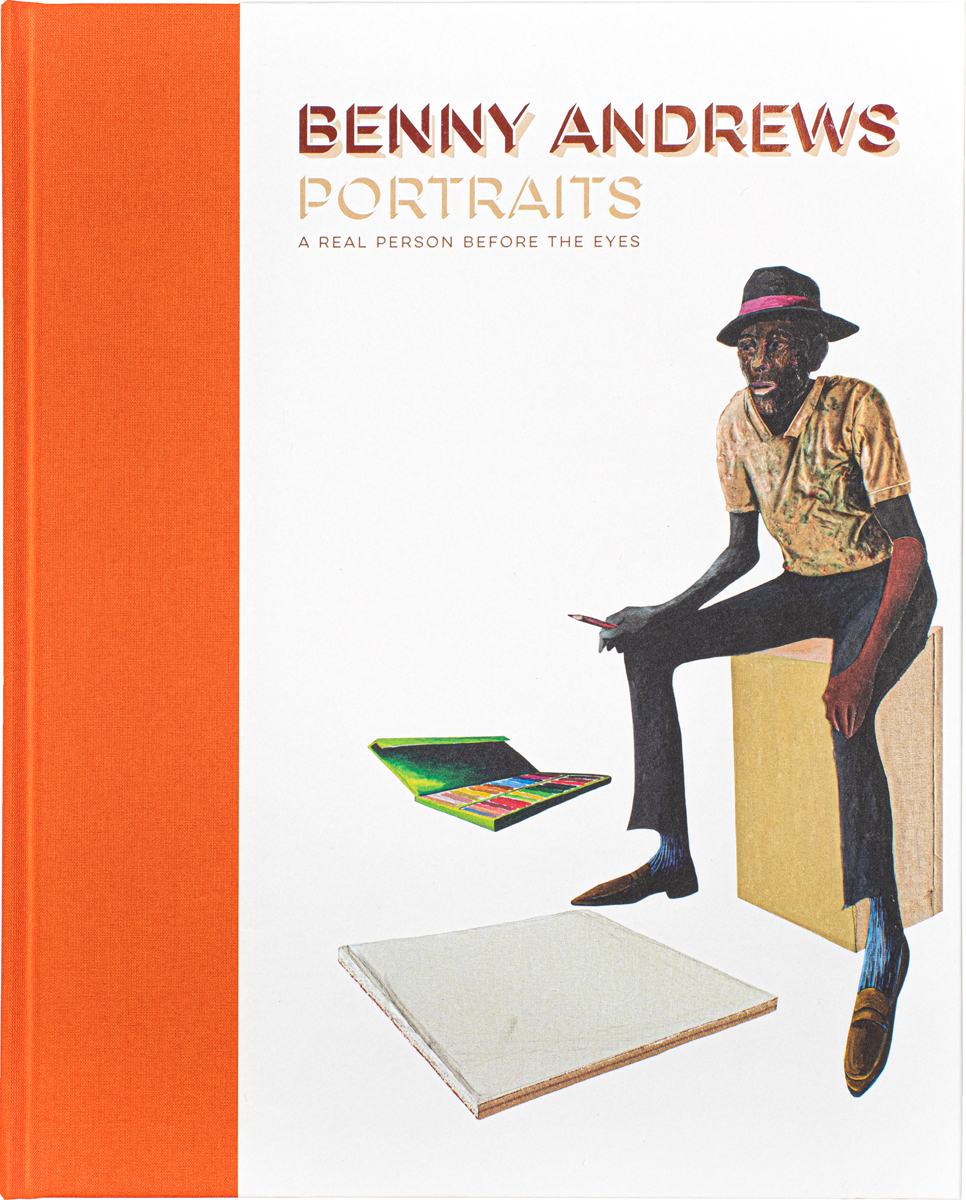 Michael Rosenfeld Gallery
Benny Andrews: Portraits, A Real Person Before the Eyes traces Andrews' commitment to portraiture throughout his career. Featuring new scholarship by Jessica Bell Brown, Associate Curator for Contemporary Art, The Baltimore Museum of Art; Connie H. Choi, Associate Curator, Permanent Collection, The Studio Museum in Harlem; and Kyle Williams, Director of the Andrews-Humphrey Family Foundation, this book includes an expanded artist chronology with never-before-published photographs that narrate the life and career of Benny Andrews. Here are a few text excerpts:
"Taken together, these various works signal what it means to be at once the beholder and the image-maker, to open new portals for irreducible sensibilities unique to those being portrayed. Andrews' empathetic brush has, over the course of time, straddled the line between inventiveness and observation and honed the ability to truly grapple with all the complexities of identity and self-making. In this contemporary moment of evident and renewed socio-political reckoning, Andrews' portraits are faithful models for holding space for the expansiveness of subjectivity and personhood in American art."
—Jessica Bell Brown
"Andrews' dedication to figuration, begun during the rise of abstraction in the 1950s and steadfastly honed over the next fifty years…aligned with [his] dedication to social justice and advocacy for the visibility of people of color. As such, his contributions to the black figurative tradition are immeasurable, as is his influence on generations of artists working through their own interventions on the art historical canon. Collectively, these artists critically empower the black subject, emphasize and interrogate shared cultural legacies, and push against the historic limitations of figuration. Andrews, with his vital artistic and political contributions, arguably stands at the center of these continued and necessary investigations into black representation."
—Connie H. Choi
Andrews-Humphrey Family Foundation Director Kyle Williams raves: "The gorgeous reproductions so capture the energy of the actual works, and the details in close-up do more than just record—they give viewers a guide for how to look at them. The extensively-researched chronology will be a resource for scholars of the artist's work for years to come."
Since 2009, Michael Rosenfeld Gallery has represented the Benny Andrews Estate and Benny Andrews: Portraits, A Real Person Before the Eyes is the gallery's third monograph published on the artist.
https://www.michaelrosenfeldart.com/publications/benny-andrews-portraits-a-real-person-before-the-eyes