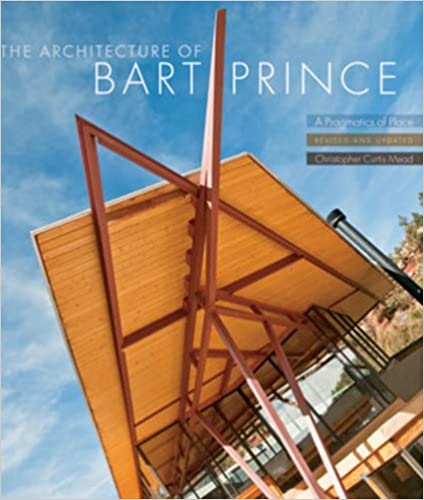 With a look at new buildings by Bart Prince, this book examines the work of a uniquely American contemporary architect.
The work of Bart Prince is recognized internationally for both its seminal creative vision and for carrying on an American tradition of individualism in architecture originating with Louis Sullivan, Frank Lloyd Wright, and Bruce Goff. Prince shares with these pioneers a fundamental way of thinking about modern American architecture, which in his work he has combined with a firm belief in the experiential impact of a building to render a contemporary style all his own.
Originally published a decade ago, this updated version includes five new houses, demonstrating the architect's maturing style and continued commitment to creating transcendent experiences in manipulated space. Stunning photographs and floor plans bring the reader as close as possible to experiencing these uniquely formed, magnificent buildings. A remarkable collaboration between the author, the photographer, and the architect, The Architecture of Bart Prince is the only comprehensive introduction to one of the most creative architects practicing in America today.